Ford Co-Pilot 360: How the Blue Brand Changed the Way We Think of Safety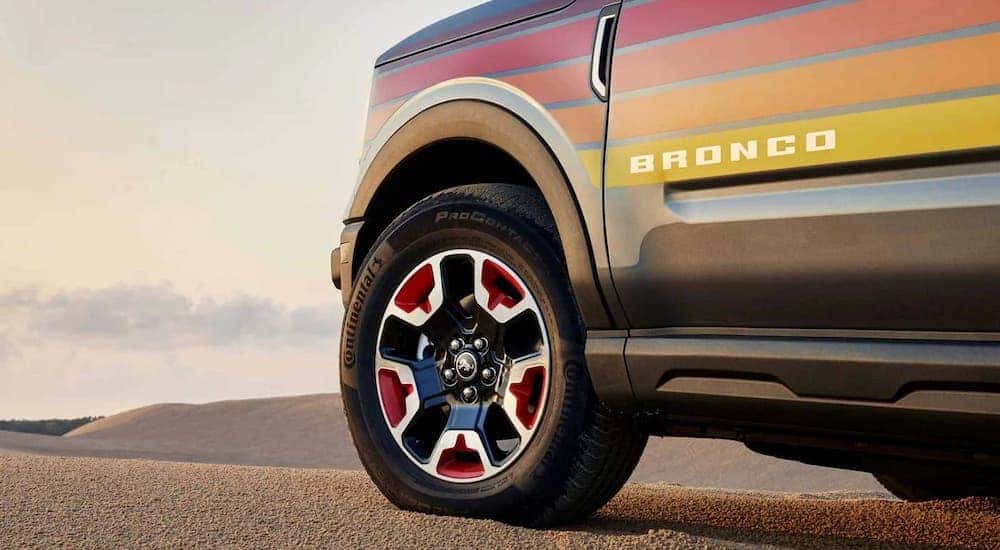 When it comes to the various manufacturers that populate the automotive industry, many have individual attributes that are synonymous with their individual brands. For instance, some are known for luxury, while others tend to place a stronger emphasis on performance or towing capability. That said, one universal goal that they all share is keeping their drivers safe when they're behind the wheel. Safety is one item that always takes precedence with any design, and its importance cannot be understated, especially when it comes to choosing a vehicle. And while many of the different makes and models have features that are similar to one another, it's Ford's Co-Pilot 360 that stands out as having one of the most significant collections of safety features. It continues to shift the paradigm of safety and driver-assistance features. The next time you visit a new or used Ford dealer, take a hard look at the safety features in the cars you look at. Ask some serious questions.
What is the Ford Co-Pilot 360?
To fully understand what the Ford Co-Pilot 360 is and appreciate everything it has to offer, we first need to start at its inception. It all begins with the 2019 model year and the Ford Edge. This model year marked the beginning of a comprehensive suite of safety and driving assistance features that were put in place to enhance the driving experience and provide oversight for drivers during their travels. Since then, Ford has come to recognize the importance and impact of what Co-Pilot360 has meant to not just the well-being of its drivers but the entire industry as well.
The features that were introduced for the 2019 model year that can still be found on many Ford vehicles today helped change the way manufacturers choose to equip their respective offerings. But what were these items? We know of the impact they made, but what exactly were they?
Reversing Camera
Believe it or not, many collisions are caused by a lack of vision when backing out of a parking area, garage, or other confined spaces that might obscure your vision. Any added assistance in helping you avoid objects in your blind spot is essential.
Automatic High Beams
This is another feature put in place to assist you with visibility but in a slightly different way. Traveling late at night or in areas where only natural light exists can be challenging. Automatic high beams engage when visibility is limited, but they also disengage in the presence of oncoming traffic. This helps reduce glare and provides a safer driving experience for everyone on the road.
Automatic Emergency Braking with Pedestrian Detection
One of the most important skills that a driver develops is reacting to sudden changes in their environment. The time from when a collision is spotted and the correct evasive maneuvers are employed is what's known as reaction time. And while these features don't replace or make up for the habits that a responsible driver practices behind the wheel, they do increase the chances of avoiding a potential collision. Automatic Emergency Braking slows or stops the car if it senses a potential accident ahead. It recognizes pedestrians and avoids running into them.
Blind-Spot Monitoring with Rear Cross-Traffic Alert
These features help minimize the risk of coming into contact with items that are either behind you or outside of your peripheral vision. One of the first things you learn as a driver is to keep your eye on the road at all times to provide a safe driving experience for you, your passengers, and the other drivers and pedestrians with whom you share the road. However, it's virtually impossible to keep your eyes everywhere at once. This is particularly true in situations that occur in parking lots and driveways, and when your vehicle comes to a stop at an intersection or street. And we've all had our heart stop when we go to change lanes on the highway and get honked at by the car in our blind spot who was already there. This feature takes some of that weight off your shoulders.
Lane-Keeping and Departure Assistance
Another important lesson about driving that we learn even before we get behind the wheel is the importance of staying in our respective lanes. While our minds can wander and sometimes impair our ability to maintain our position, these features are in place to assist us in keeping it. If our vehicle begins to depart the lane we're driving in, a warning and corrective steering come into play to ensure our safety.
Driver Monitoring
Unsurprisingly, one of the leading causes of accidents among drivers is drowsiness and fatigue. Driver Monitoring keeps an eye on your steering patterns and issues a warning when they deviate from normalcy. Of all the safety features developed in recent years, this is by far one of the most important when it comes to saving lives.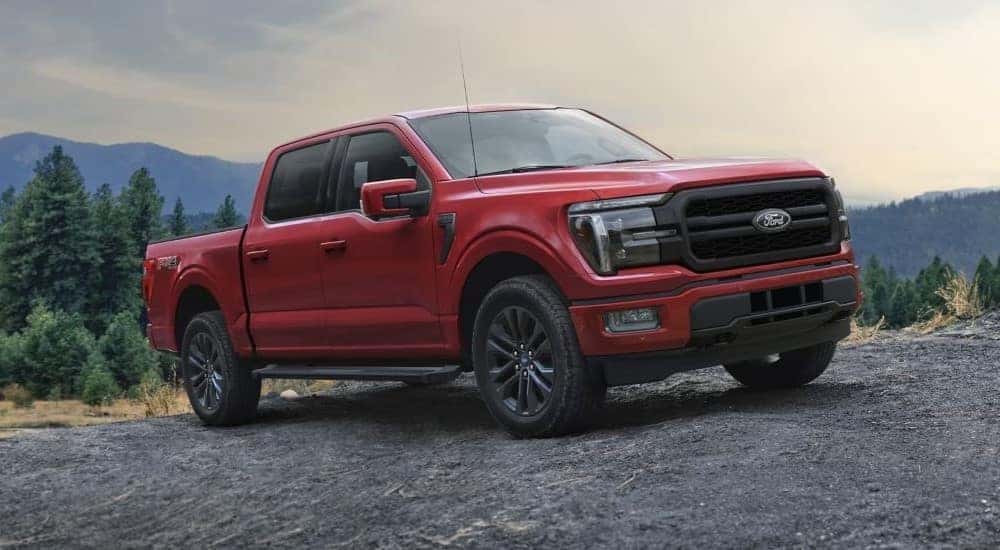 Ford Co-Pilot 360 Assist+
If Ford ceased its efforts to provide their drivers with the very best in technology, we would still be praising their efforts as groundbreaking and impressive. That said, Ford has always been a brand that has never rested on their laurels and moved forward to improve themselves in several ways. Ford Co-Pilot 360 Assist+, which was introduced in 2020, was a massive leap forward in terms of technological assistance for the average driver. It is an additional suite of safety features that is available in most Ford vehicles:
Voice-Activated Navigation
It seems like only yesterday when the aspect of portable GPS systems collectively blew us away. Ford's voice-activated navigation system made getting over the river and through the woods to grandmother's house more straightforward than ever before. Now, directions to our destinations could be received without taking our eyes off the road.
Adaptive Cruise Control
Heralded as one of the biggest breakthroughs to occur in quite some time, adaptive cruise control alters your vehicle's speed in response to the traffic patterns around you as you drive on the highway. This preserves reaction time and ensures that you follow other vehicles at a safe and consistent speed. If you're using your Ford vehicle for towing or trailering, this can mean the difference between an accident and the proper steps to avoid one.
Lane Centering Assistance
Maintaining the position of your vehicle can be hindered when visibility is limited. This technology assists you in keeping your vehicle centered in the lane you're traveling in.
Evasive Steering Assistance
It occurs when we least expect it to happen. We have to swerve to avoid an object that's in our oath. Employing the right maneuvers in the right time frame is a task that depends on a driver's reaction time. This technology is in place to help the driver identify and react to objects in their path that they might miss on their own.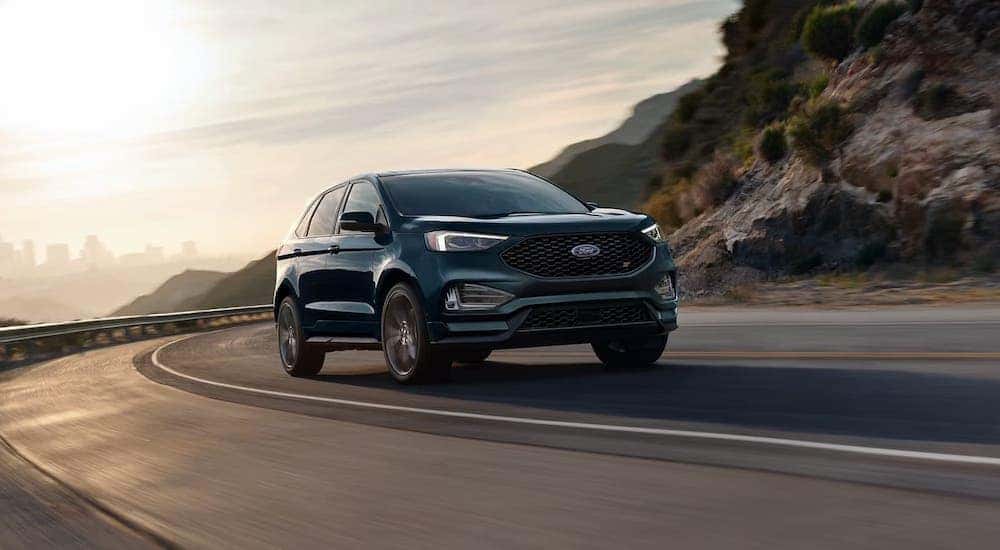 The Future is Now at The Ford Store in San Leandro
The past few years in automotive safety have been revolutionary, to say the least. Ford's tireless dedication to safety and driving assistance features has helped set a new standard for the industry. That kind of foresight and attention to detail is what you'll find when you come visit us at The Ford Store San Leandro. With a vast selection that incorporates many of the features you read about today, you'll want to get behind the wheel of a Ford today and have peace of mind that you didn't realize you were missing.